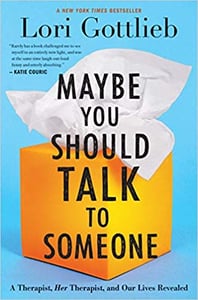 $

28.00–

$

35.00
Maybe You Should Talk to Someone: A Therapist, HER Therapist, and Our Lives Revealed
Lori Gottlieb
For ship or pick-up.
USPS Media mail. Please allow 1 - 2 weeks for arrival.
Lori Gottlieb is a psychotherapist, New York Times bestselling author, nationally recognized journalist, and weekly "Dear Therapist" columnist for The Atlantic. She blends her clinical experience with the latest research and cultural developments to help people live better lives.